BLOG
2018.04.27 update
What Can You Carry With TANK TRUCK?
There is so many kinds of specialized truck like Tank Truck, Garbage Truck, Mixer, Bulk Truck, Self loader and more….!


I will explain about some of specialized trucks especially TANK TRUCK today. Please try to find your best truck for your purpose of use.
TANK TRUCK
There are various kinds even if it called Tank truck. Tank truck is the one which carries the liquid, gas, solid. And the tank structure is different from what it carries. So when you want to find the Tank truck, you have to choose what you want to carry with Tank Truck.
Next I will explain the characteristics and uses for some kinds of Tank truck
OIL TANKER
Oil Tanker carries petroleum products like gasoline, diesel, kerosene, and heavy oil.
Some large Oil Trucker (10 ton truck) has partition in the tank, so you can carry many
kinds of petroleum products. And some small Oil Trucker (2 ton truck or smaller) you
can refuel directly to the vehicles from Oil Tanker.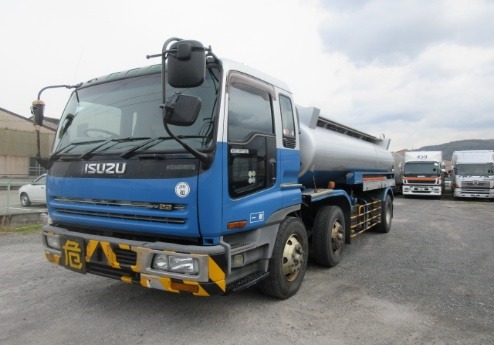 ↓↓CHECK STOCK↓↓
1999 FUSO KC-FT517LX
http://yamada-co.jp/en/stock/detail/22773
WATER TANKER
It carries water. You can carry a lot of water in one time. So that you can bring the clean water in anywhere with Water Tank. Also, it can be used to carry water to areas with few water. And you can use the Water Tanker to supply the water even when a disaster occurs. It is so useful for commercial use and emergent situation use.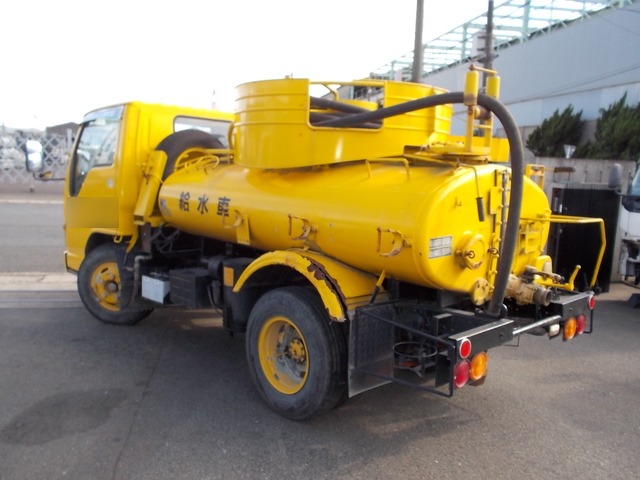 FOOD TANKER
It carries liquid food like milk, syrup and egg solution, wine and more. So if you are a food dealer, we recommend to buy this Tank truck. In order to carry more quantity at
Once, this type of Tank truck can help your business.
GAS TANKER
It carries high pressure gas like LPG, oxygen, nitrogen. There are some functions to carry the high pressure gas safely. For example, safety valve to lower the pressure when something happened. In addition, Gas Tanker often use the round body to withstand high pressure. So if you want to carry the Gas, we highly recommend to use this GAS
TANKER.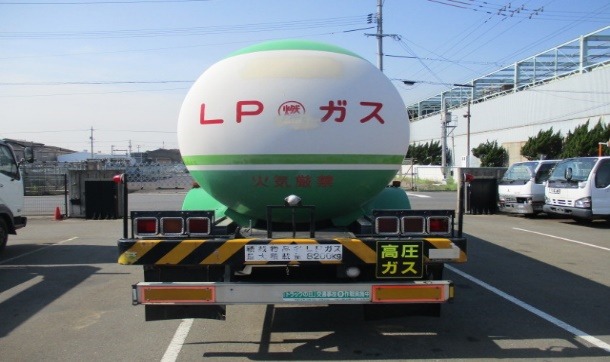 BALK TRUCK
This is also one of Tank trucks. And it carries various items such as sugar, flour, feed,
lime, cement and more. The structures of Bulk Truck are greatly different depending on
the object to be carried. For example, there are bulk truck which discharges the objects by lifting the tank like dump truck. Also, there are the truck which unloads the objects by using screw conveyor to top of the tank.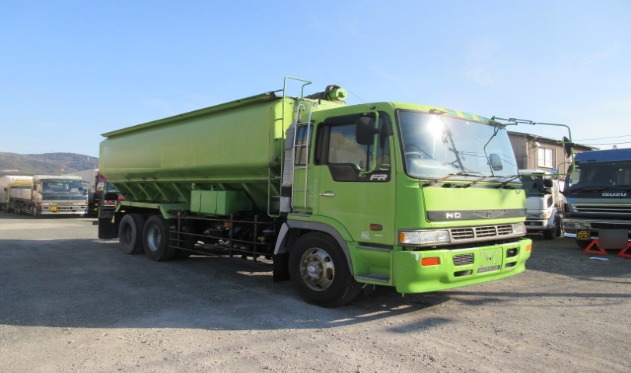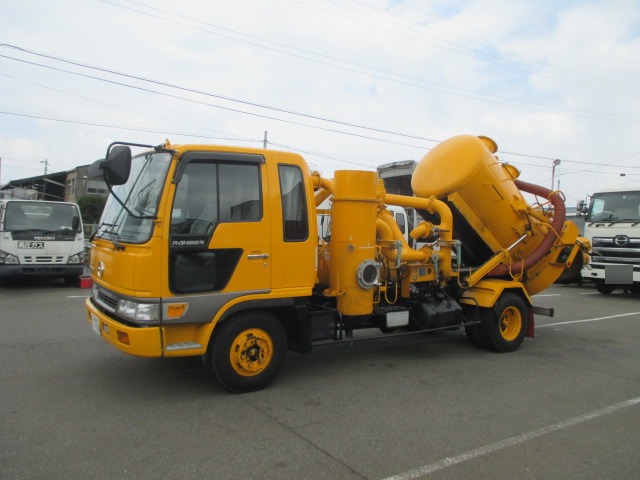 ↓↓CHECK STOCK↓↓
2005 ISUZU GIGA PJ-CYL51V5
http://yamada-co.jp/en/stock/detail/20290
As you see, the Tank Truck is the best truck to carry your liquid/bulk/air items. Even if we say the same Bulk Truck, each of structures change depending on the objects to be carried. Please check what you want to carry before you start to look for, and tell us your purpose of use, so that we can suggest the best one for you.
Also feel free to contact us if you have the truck you are looking for!
If you want to find more Specialized Truck please check our website!
---------------------------------------------------------------
Japanese Used Trucks & Machinery Exporter
Yamada Sharyo Co., Ltd.
Website / Contact Us / About Us
Search Trucks / Search Machinery
---------------------------------------------------------------
LATEST ARTICLES
CATEGORY
ARCHIVES