BLOG
2022.02.22 update
Japanese made excavator brand 'YANMAR'
AUCTION BID & EXPORT SERVICE TO SUBIC
Since the announcement of our new service 'Auction & Export Service to Subic' has been made, many customers are interested in our new service.
You might have wondered where our location is. Well, we are based in Okayama, Japan where is located between Kobe and Kyushu, and our company is in a big industrial area. There are several popular manufacturers in the same area that export their products daily from Mizushima Port, which is very close to us. There is a yard at Mizushima Port where you can store your units and load them smoothly.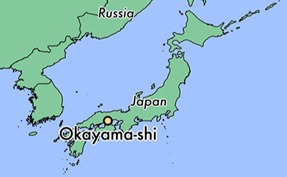 Our chartered vessel comes to Mizushima port monthly, so we can arrange your shipment right on time.
This is a perfect opportunity to get your desired unis by choosing your vehicles from weekly auctions. If you don't have an import license, we can introduce an agent who can organize custom clearance and conversions at Subic Bay. The agent can guide om you what to do, so there is nothing to worry about😊
Let me introduce my favorite Japanese made excavator brand 'YANMAR'.
Yanmar is well known all over the world with excavators as well as marine engines.
YANMAR launched the world's first compact excavator in 1968, Yanmar has since expanded its excavator offerings to eight models, six of which have true zero tail swing. Each excavator is purpose-built to overcome the most challenging conditions, work with efficient use of power, conserve fuel and provide flexibility with the same stability and performance you would expect from more conventional excavators, says Yanmar.
In 1993, Yanmar launched the ViO Series of excavators, which was the world's first zero tail swing excavator and is currently marketing its sixth-generation model. The ViO developed turning within the machine as well as the stability and work performance of a conventional-style unit remains excellent. With a zero tail swing excavator, no part of the housing extends beyond the track, which allows efficient operation in tight spaces, access to more jobs, less damage to the machine, and less damage to the site.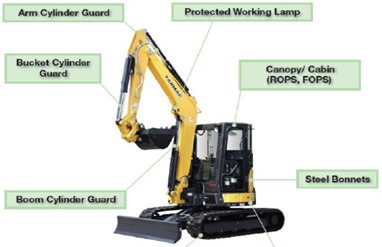 All new Yanmar minis are standard equipped with Yanmar's exclusive Smart Assist telematics system. Smart Assist Remote monitors your machine 24/7 and provides precise tracking of location, work hours, engine codes, and much more.
Another good point is Yanmar mini excavators are standard equipped with cylinder guards at each hydraulic cylinder – bucket, boom, arm, and dozer – protecting them from accidental damage.
Are you looking for Yanmar excavators?
We are here to help you!
LATEST ARTICLES
CATEGORY
ARCHIVES