BLOG
2022.04.05 update
Mitsubishi Fuso Truck and Bus Corporation Introduces New "Euro 4" Compliant Lineup to Indonesian Market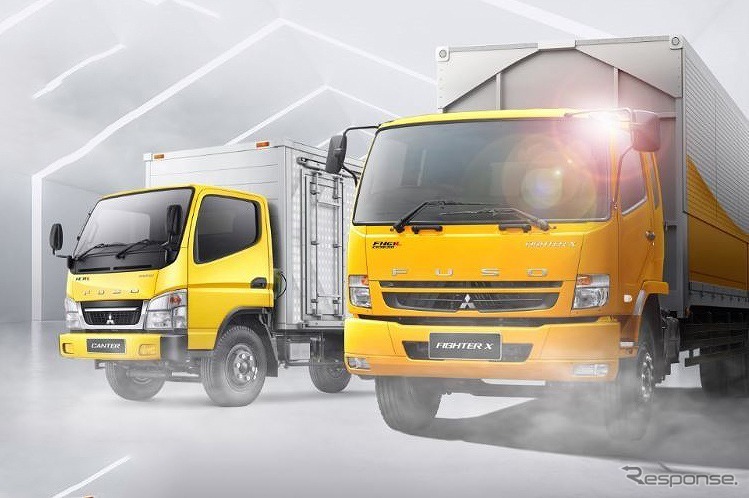 Mitsubishi Fuso announced that new lineup of Euro 4 compliant light-duty truck (2-ton) and mid-duty (4-ton) trucks for Indonesia which will be transitioning to new emission regulations, at a local launch on March 24. They will release a new light-duty truck, the ''Canter'' and a mid-duty truck, the ''Fighter X''. The light-duty trucks for Indonesia, which have been known as "Colt Diesel," will be introduced under the name "Canter" from this new model.
The Canter, available in 79kW, 100kW, and 110kW power output variations, two types of cabins, and four wheelbase options, supports a variety of business needs. The new model is compliant with the Euro 4 emission regulations. In response to customer needs, power steering has been installed in all vehicles in the "Canter" line.
In addition to the new "Canter" model, they have renewed the medium-duty models to be introduced with the name changed from "FUSO" to "Fighter X" with this new model also offer a variety of variations to meet customer needs. To meet the demanding business needs of logistics, agriculture, and construction, the new model is equipped with a 6M60 common-rail engine that delivers the highest torque in FUSO's product history in Indonesia, thereby improving vehicle performance. The combination of this powerful engine and a newly designed 6-speed transmission maximizes payload capacity. Furthermore, by enabling the installation of 11-inch tires, the Fighter X can handle a greater variety of road conditions and payloads. At the same time, all Fighter X models are equipped with a full air brake system and antilock brake system for enhanced safety. The renewal of the mid-size lineup is particularly significant because it coincides with the transition from the mid-size models that have served the Indonesian market for 35 years under the name "FUSO."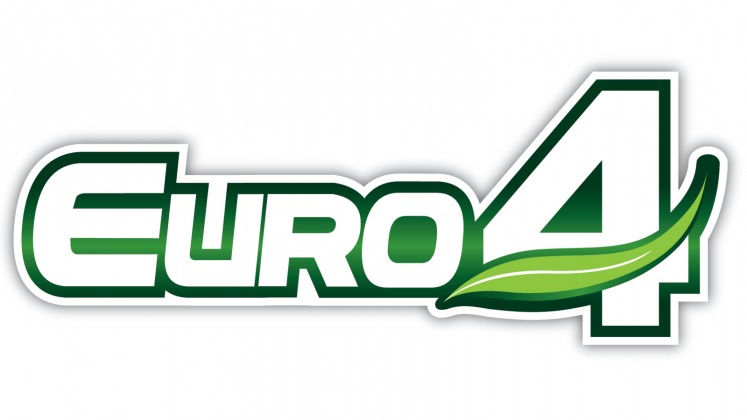 What is Euro 4?
What is a Euro emission anyway?
Euro1~6 refers to the phased vehicle emission standards in the EU. The vehicle emission standards in Europe began in 1970 with passenger cars and mini cargo trucks, and it has conducted to heavy trucks which total loading is more than 3.5 tons since 1988. Every four to five years, new Euro standards are released in an attempt to make vehicles more efficient and less polluting. Below we show when each emission standard has been released so far.
Euro 1 Standard

– introduced on 31st December 1992

Euro 2 Standard

– introduced on 1st January 1997

Euro 3 Standard

– introduced on 1st January 2001

Euro 4 Standard

– introduced on 1st January 2006

Euro 5 Standard

– introduced on 1st January 2011

Euro 6 Standard

– introduced on 1st September 2015
The reasons why Euro emissions standards are introduced.
Faced with the increasing concerns around global warming and pollution, the EU is striving for a cleaner, more controlled emission from vehicles.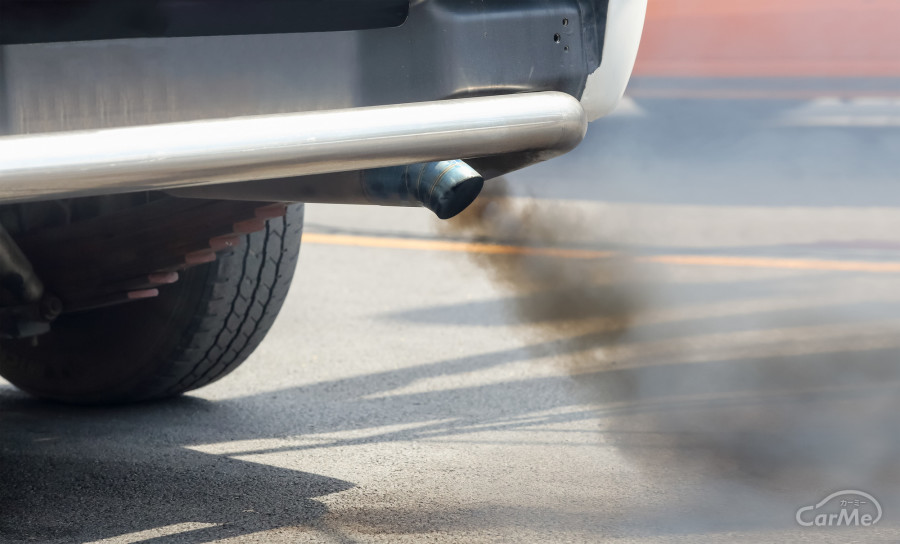 LATEST ARTICLES
CATEGORY
ARCHIVES