BLOG
2018.04.16 update
Used trucks / machinery: Recent Pick Up!
Recently we have been sharing knowledge about trucks and machinery that we have, so today, I want to show you what we have in our current trucks / machinery stock and what I recommend!

1. HINO 12-wheeler Self-Loader
http://yamada-co.jp/en/stock/detail/23213

We usually don't have much big self-loaders above 7 ton, but here! We got a beautiful 12-wheeler with high jacky and winch. If you are looking for a self-loader, please let us know! We will try to find one and send you a quotation to your destination.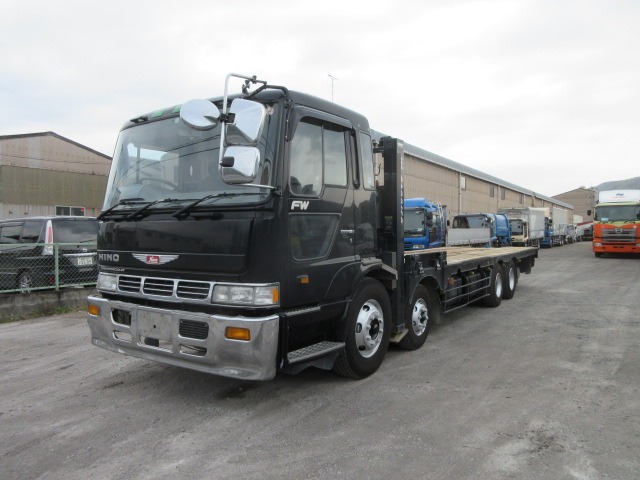 2. ISUZU GIGA Tipper Truck
http://yamada-co.jp/en/stock/detail/23079

Demand for tipper trucks have been going crazy around the world! Especially in South-East Asia countries, where we ship quite a lot of used trucks to, needs for those tipper trucks has rapidly increased as the start of the construction for high-way and sub-way has been announced.
We stock different models of tipper trucks to satisfy our variety of customer's needs. If you are interested in, you can check the link below for available units!
http://yamada-co.jp/en/stock/?search-body=5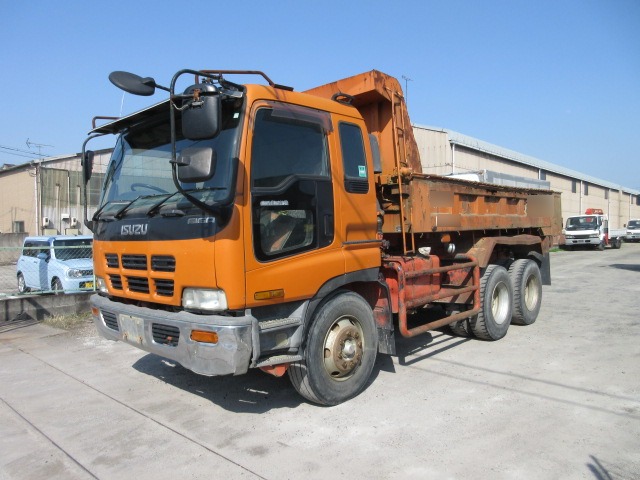 3. FUSO SUPER GREAT Flatbody
http://yamada-co.jp/en/stock/detail/23035

Anyone looking for a rear spring suspension type flatbody lorry? If it is flatbody, you can load your cargo using a crane, pile up boxes, or this flatbody even enables you to carry something longer than itself.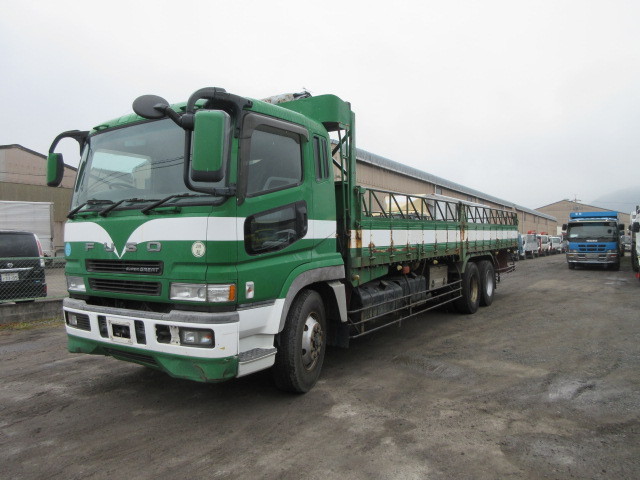 4. ISUZU ELF Dropside
http://yamada-co.jp/en/stock/detail/22948

If you need a small vehicle for your business or own use, why don't you try this beautiful unit? Powerful non-electronic engine is preferred by many people from all around the world. You can load maximum of 2,000KG cargo on its body with no problem. Also, some of you may find it easier to repair or maintain the manual pump engines compared to the engines with electronic pumps.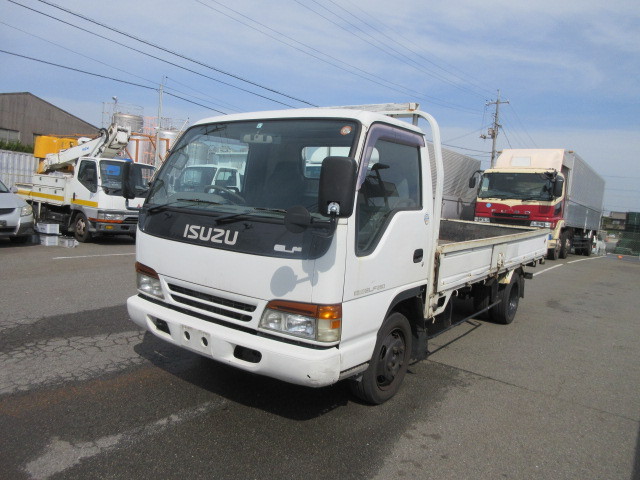 5. ISUZU FORWARD Dropside with rear air suspension
http://yamada-co.jp/en/stock/detail/23211

This unit has wide cabin with bed and comes with aluminum siding which makes this unit much more attractive. Also, this has rear air suspension, so it gives a good cushion to the loaded cargo while you are driving this unit. And also, the air suspension enables you to control the height of the rear body, so your cargo loading work will be easier. Why don't you get this unit and makes your work way much easier and comfortable?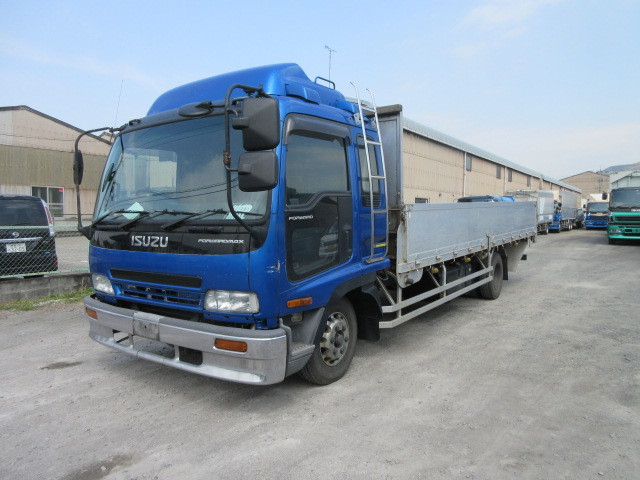 So, those are the units which I would like to recommend from our fresh truck list! You can check more units from our website, and everyday there will be something new coming in!
http://yamada-co.jp/en/
At the end, we would like to announce our GO! GO! SALE! Start new season with $555 discount on all units (deduct the amount from FOB price listed)! BUT! This sale will only be held if we have reached following goals that everyone could help us to hit;
1. 200 followers on INSTAGRAM!
Now we have 83 followers on our Instagram page, so please share this information with your friends, family, business partners, someone who is interested in used trucks and machinery, or even someone who loves Japan!
Our instagram page: https://www.instagram.com/yamada_sharyo/
2. 100 "LIKE" on 1 INSTAGRAM / FACEBOOK post!
We will be posting our newest stock every Monday to Friday on Instagram and linked post to Facebook. And another Facebook post will be posted on Friday. So you will have 6 chances on every week!
Our Facebook page: https://www.facebook.com/yamadasharyo/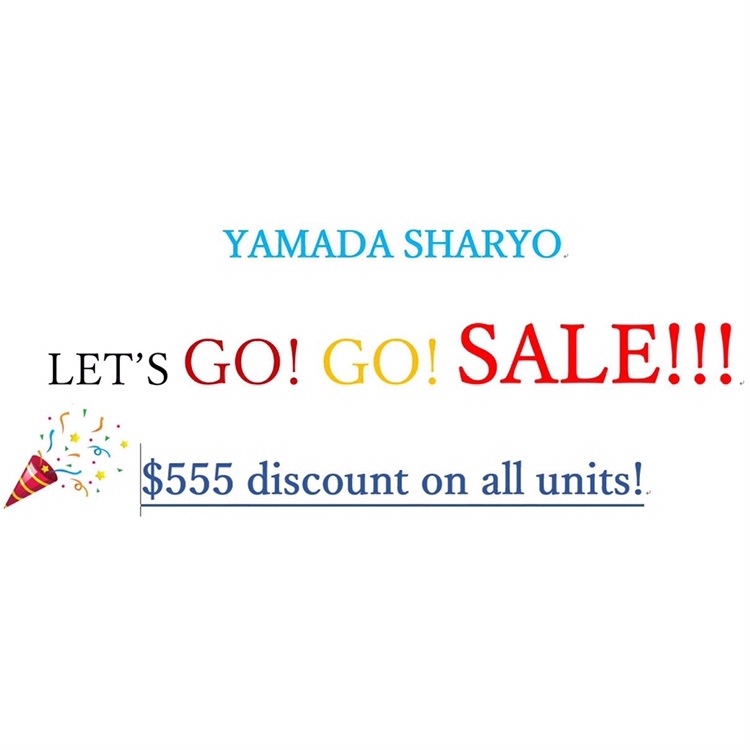 We are planning on this sale from now on up to the end of May! So, don't miss this great opportunity for you to get great trucks and construction machinery with the best deal!
---------------------------------------------------------------
Japanese Used Trucks & Machinery Exporter
Yamada Sharyo Co., Ltd.
Website / Contact Us / About Us
Search Trucks / Search Machinery
---------------------------------------------------------------
LATEST ARTICLES
CATEGORY
ARCHIVES